Yes you can! Follow the steps below to review and update your information: 
1. Login to your account using this link: https://www.hotdoc.com.au/medical-centres/login or, if you are already logged in, click on My Account in the top right corner of your screen.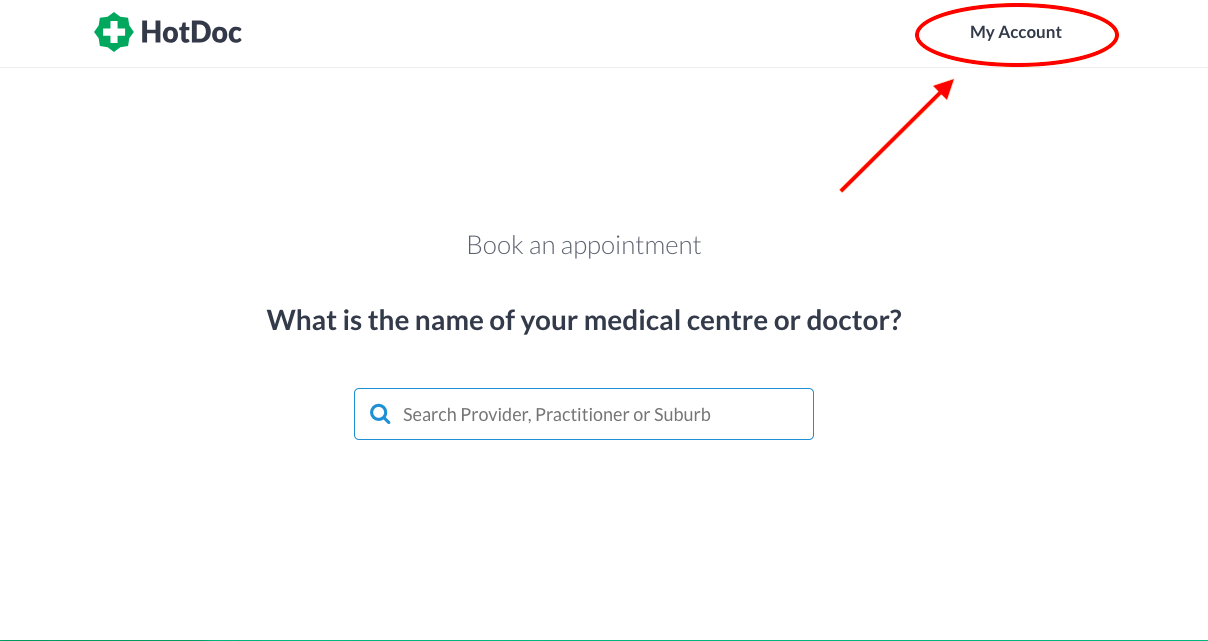 2. Select 'Your Details'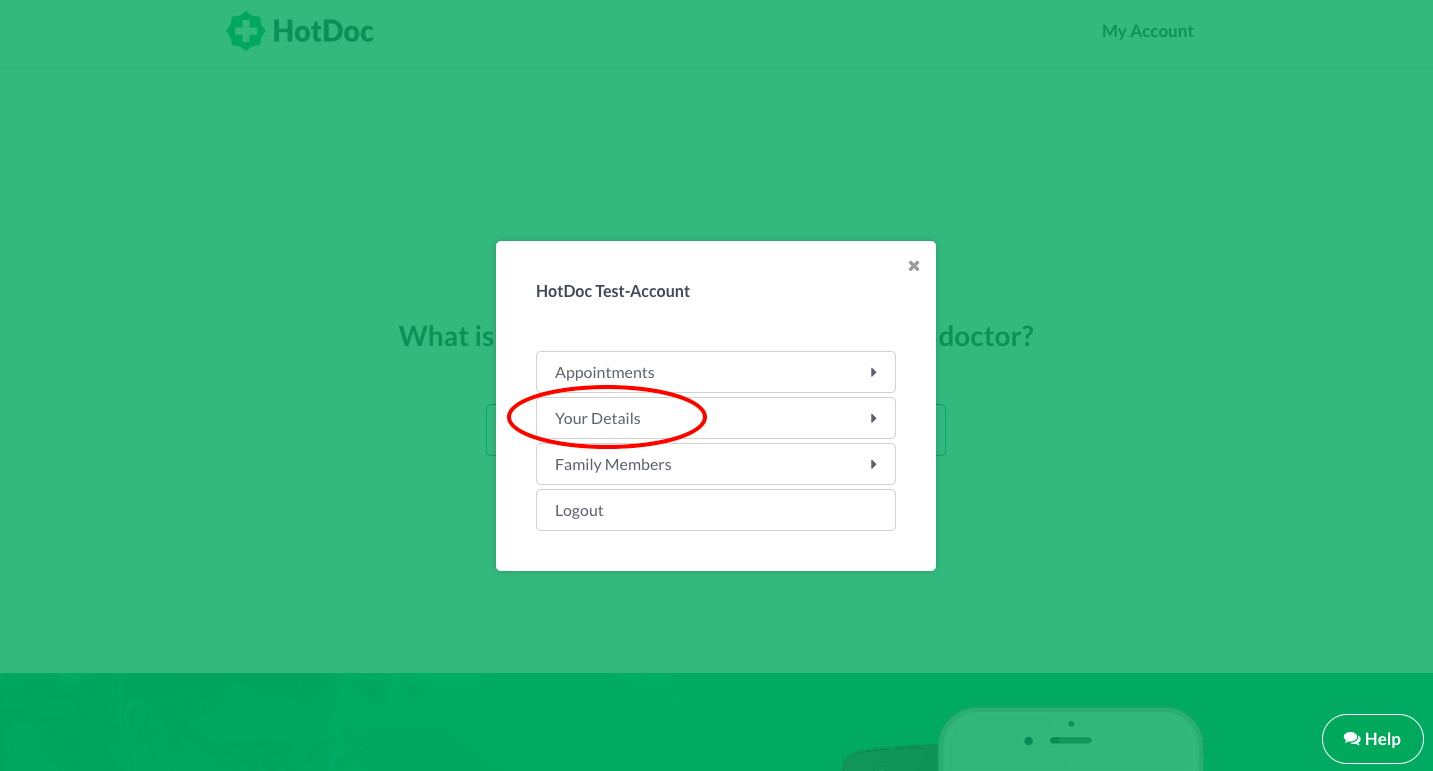 3. Your details will display as they were registered. You can select any detail to update in the account.
4. To change your email address, type in your preferred address in the 'email' line: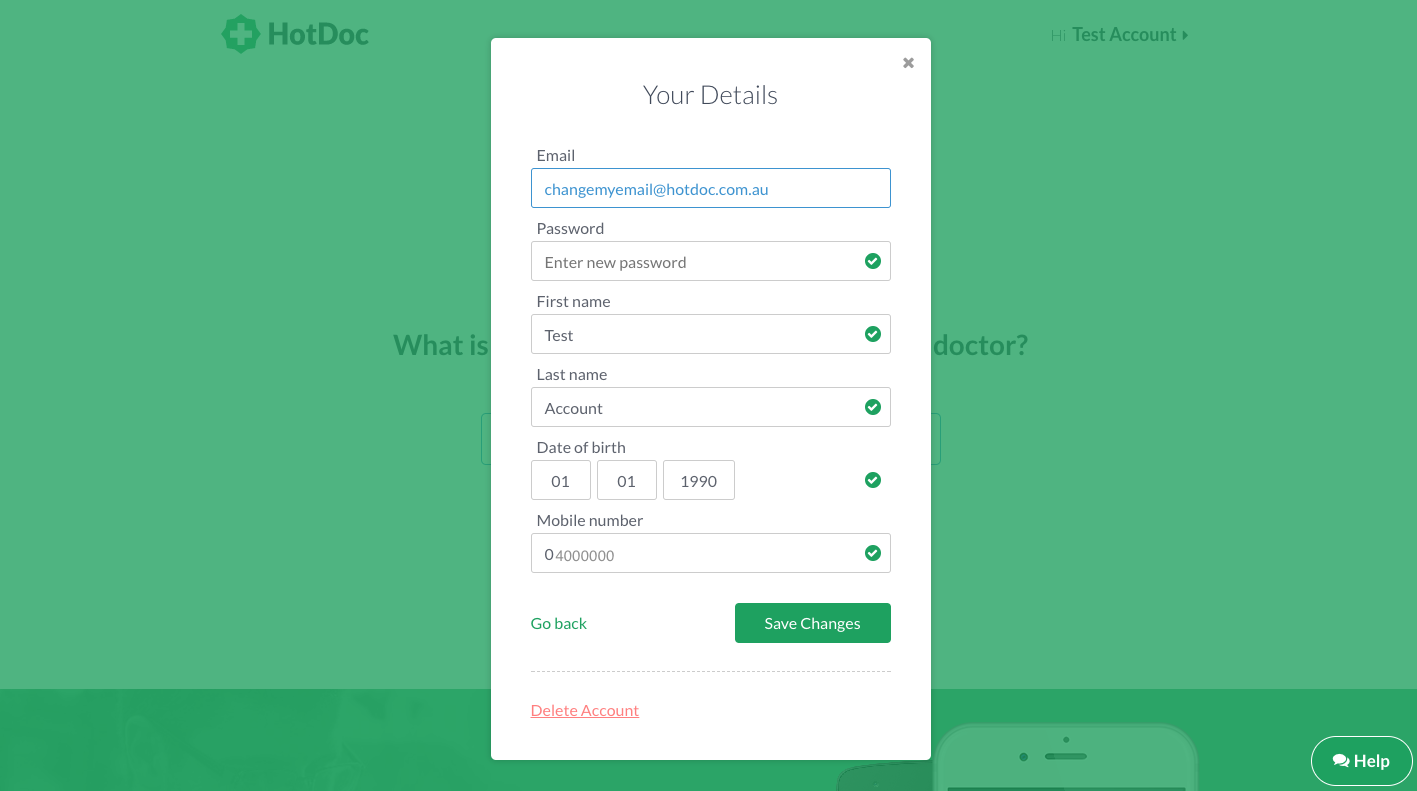 5. You will need to input your current password to verify and make this change and select the green 'Save Changes' button at the bottom: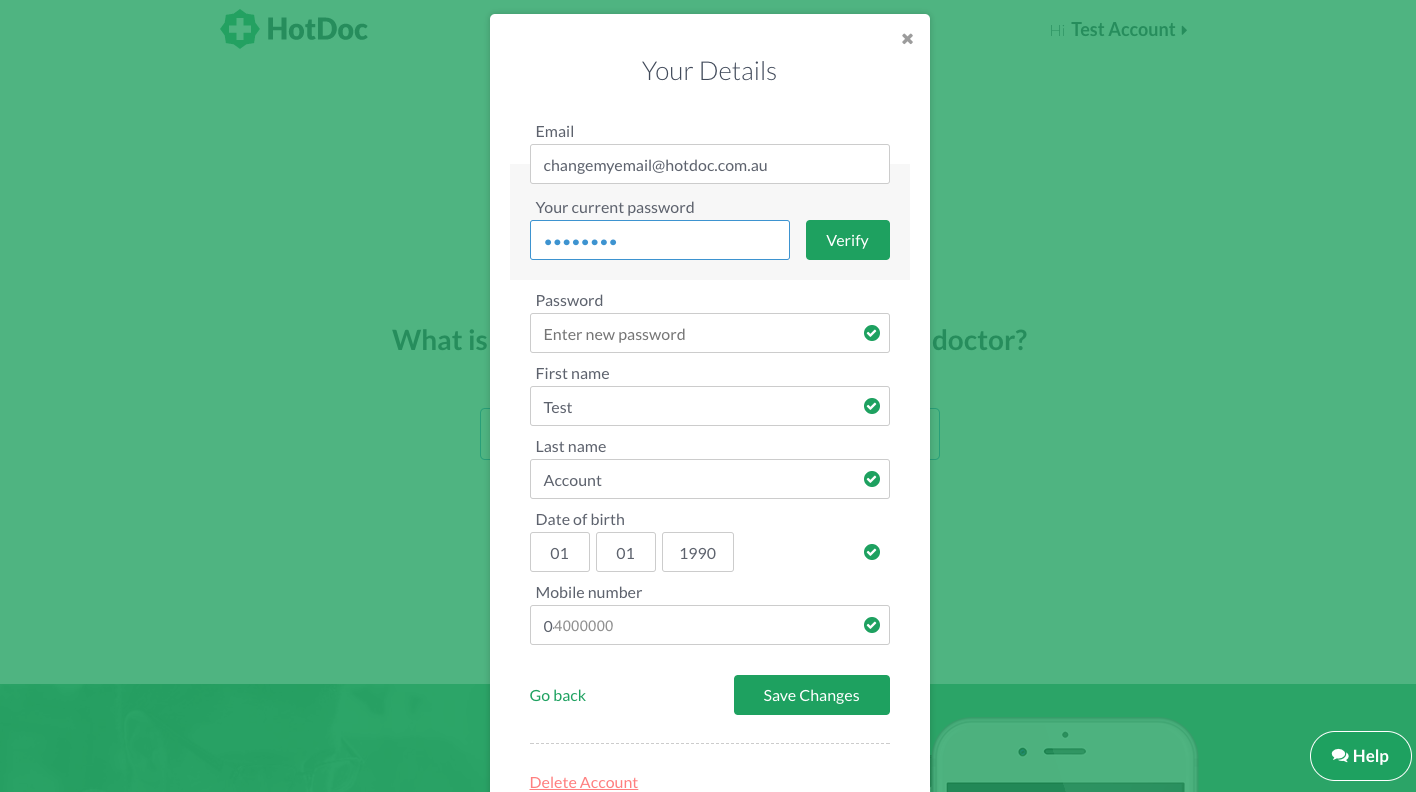 6. Great! That's saved! 
7. You can change your First name, Surname, and DOB by inputting the new details and selecting 'Save.'
8. To change your mobile number, enter the new number and select 'Send SMS' to receive a new code to verify your number: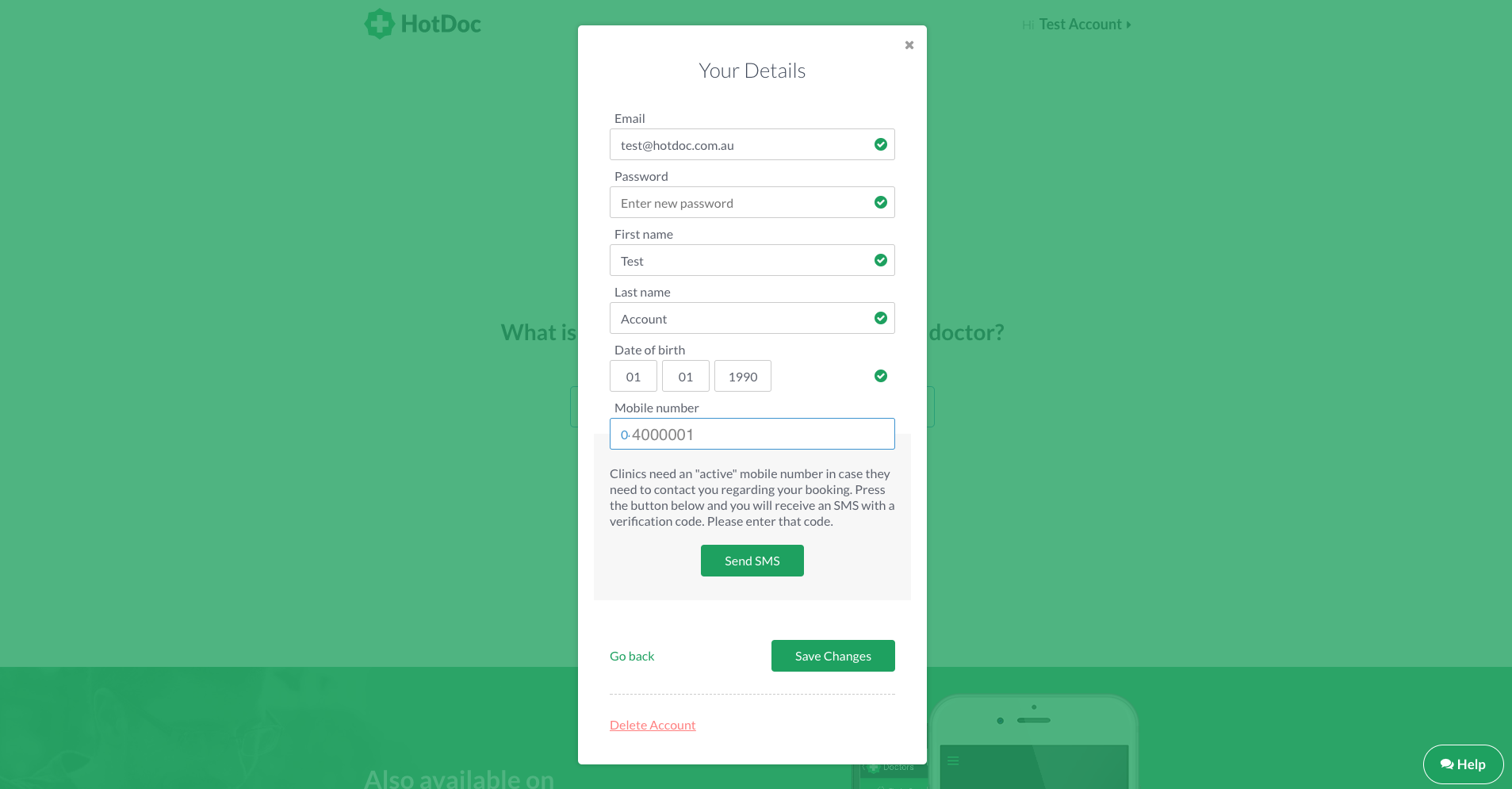 9. Enter the code that is sent to your mobile number and select save: 
10. Great! That's saved!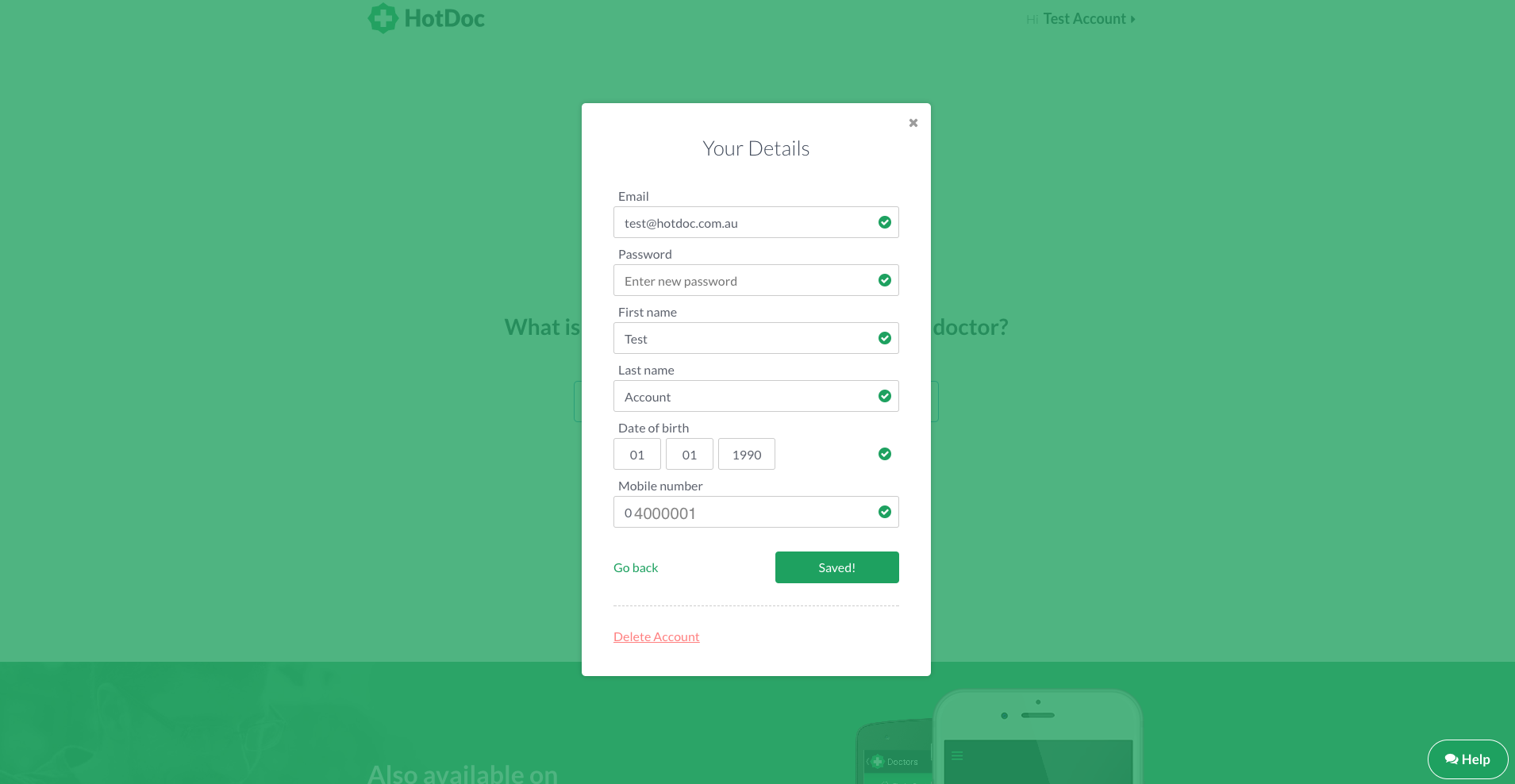 If you need any assistance with this, please email HotDoc at: help@hotdoc.com.au