HotDoc will send you both a confirmation email upon booking, as well as a reminder email the day before your scheduled appointment. An example of this is shown below: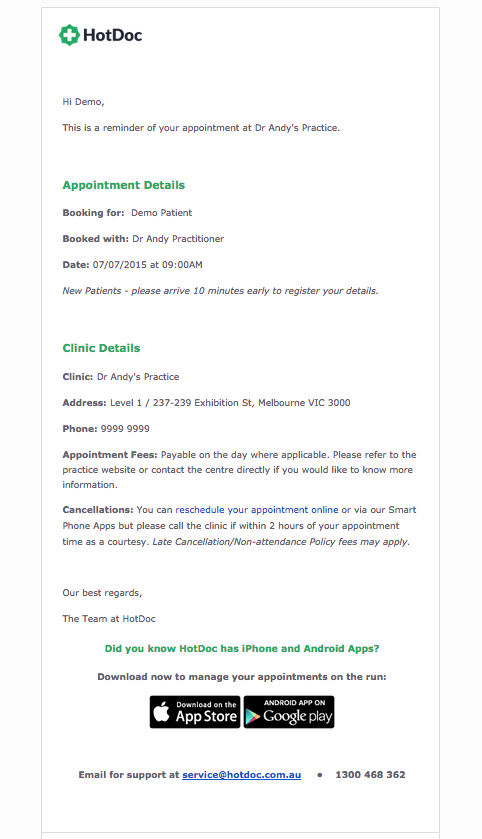 If your clinic uses our Appointment SMS reminders, you might receive a SMS Reminder or Push Notification within the app as well. To learn more about this, click through to the following articles below:

What is a SMS Reminder?

Need more help?
Click the 'Help' Button to get in touch!