Making your patient account in HotDoc is easy
A couple of things to know.
The email and mobile you register must be unique. If they have already been used to create another account, you will see a message to say that email/mobile is 'already taken'. If you believe this might have been an accident in making a duplicate account, email us directly at help@hotdoc.com.au and we can delete the extra account.
We will send a 5-digit verification code to your mobile by SMS. Successfully entering this code back into HotDoc lets your clinic know that your mobile number is correct and contactable.
Your Surname and DOB entered in HotDoc is matched to your record at your practice. To ensure they have the correct match, and there are no delays in confirming your appointment, please ensure your Surname and DOB are entered correctly.
Onwards to the Instructions!
Fill out your email and password ensuring they are correct. Then select 'I agree with the Terms & Conditions'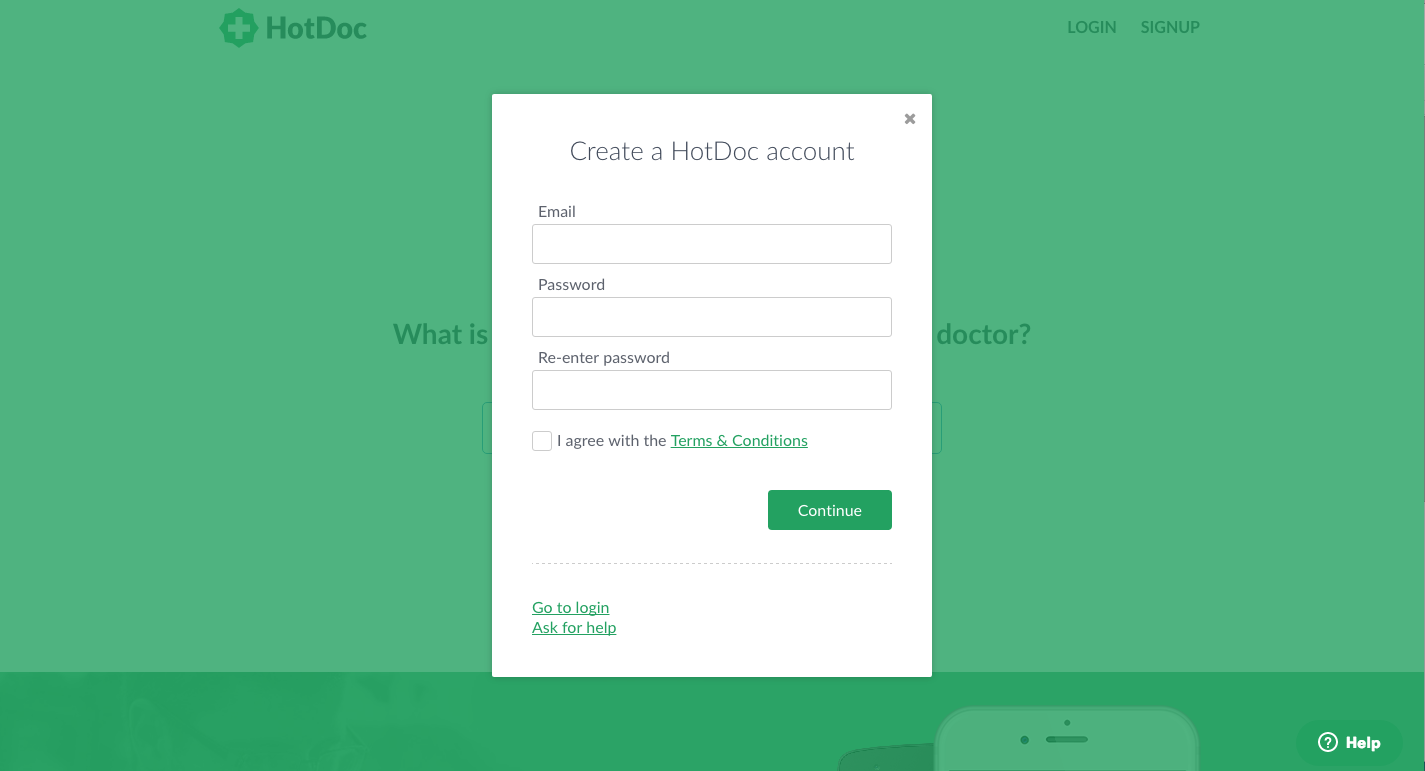 Following this, select 'Continue' - this will take you to the page to input your name and details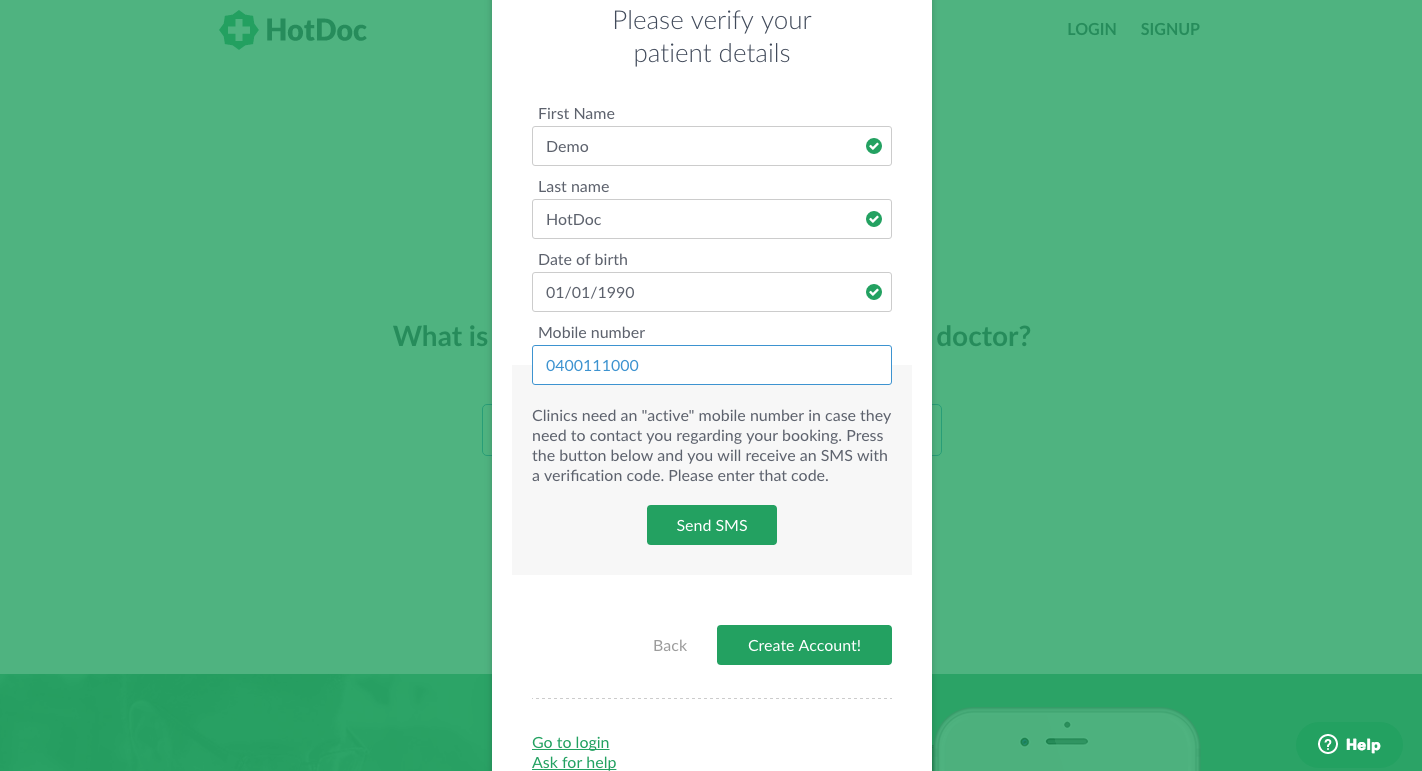 Click 'Send SMS' and check your mobile for your 5-digit SMS code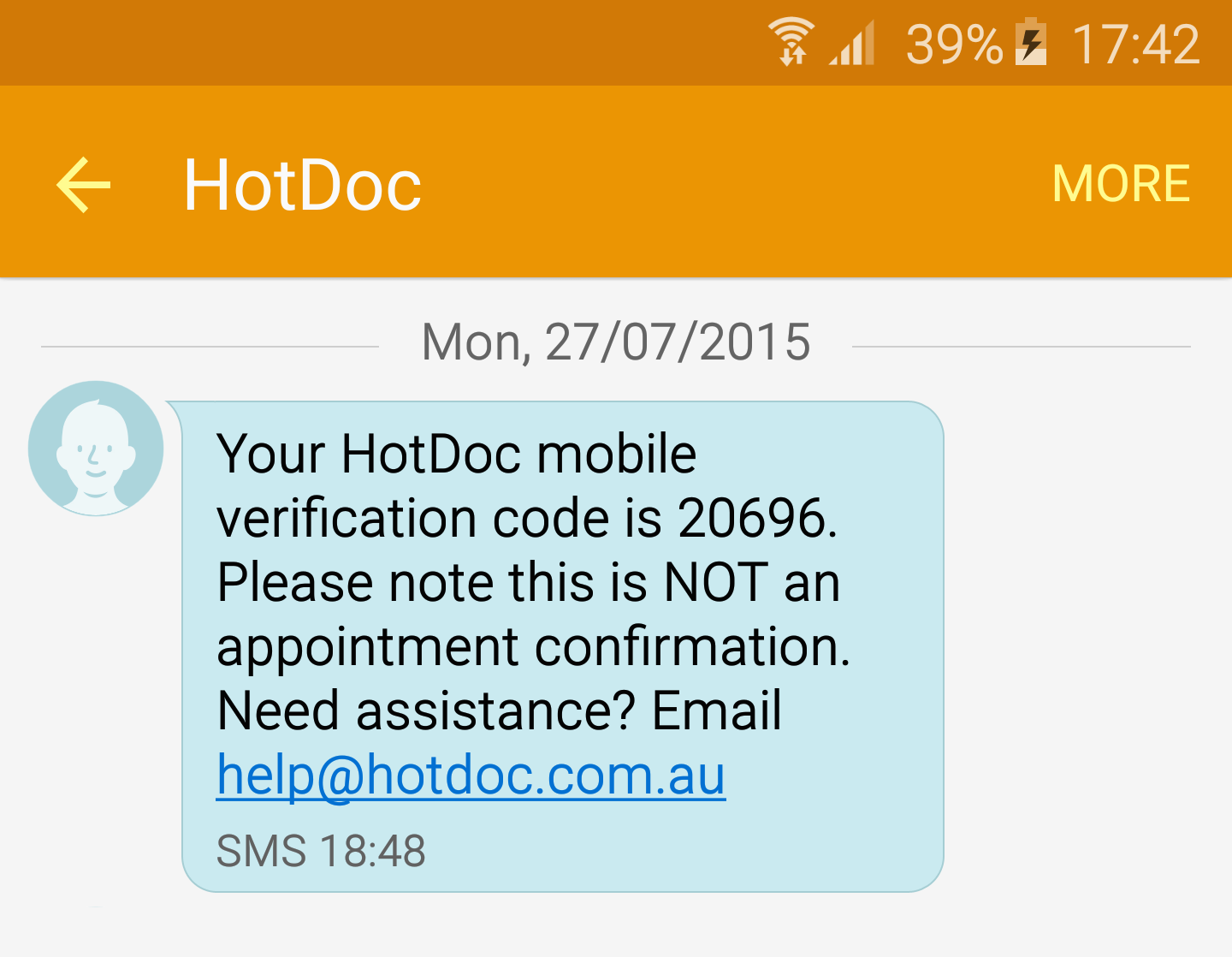 Enter this code in the 'Enter Code' area and select 'Create Account!'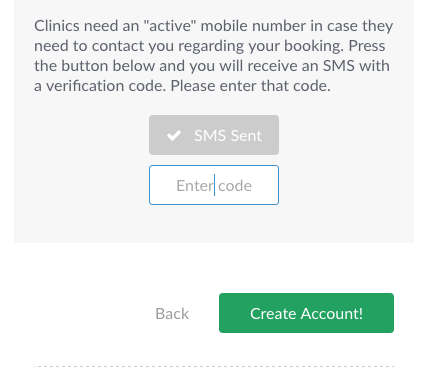 If successful, you will now see the below screen and your name in the top right corner. This means you are logged in and ready to start booking


See how it is done -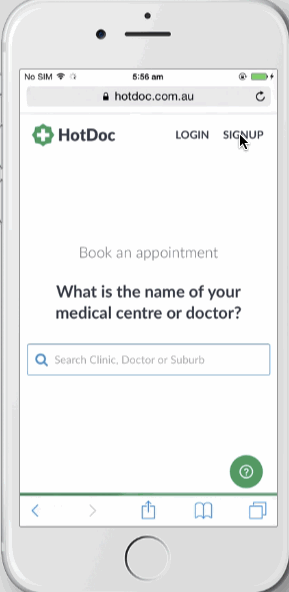 Need more help?
Click the 'Help' Button or email us at help@hotdoc.com.au