Occasionally, some clinics may require HotDoc online appointments to be offline for a short period of time, not allowing patients to request online appointments. 
If the clinic you wish to book with has this screen as shown below, it would be best to contact them directly via the phone for an appointment: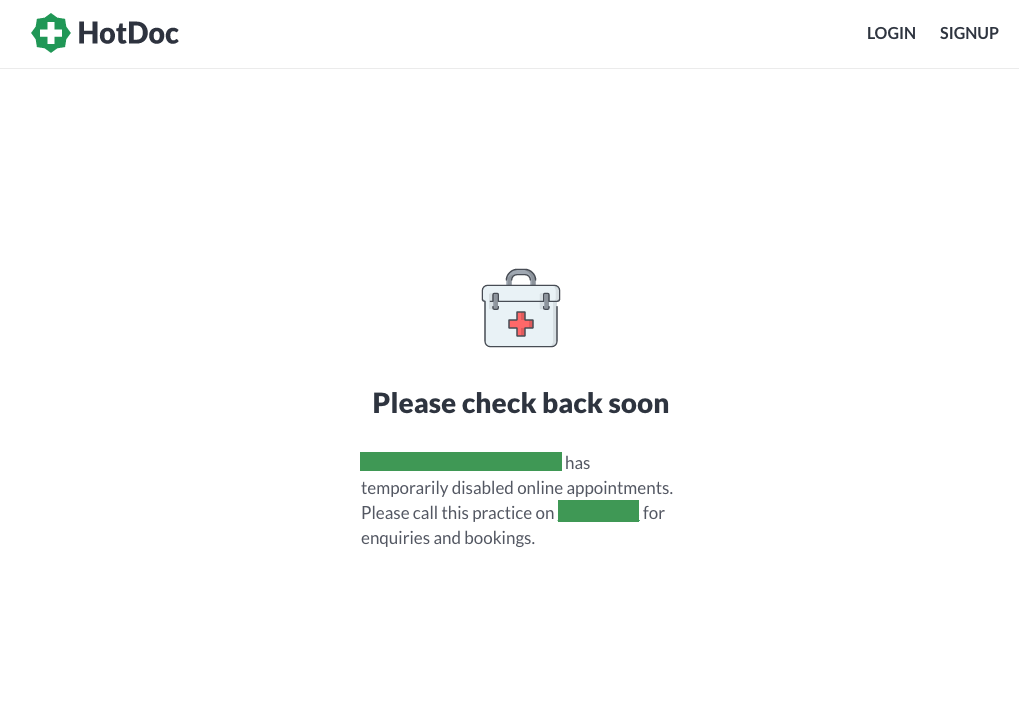 If you have searched for your preferred clinic and you are not seeing the screen above, they may not be currently using HotDoc Online Bookings or might still be setting this up. If your clinic has notified you that they'll be using online bookings with HotDoc, it may be a good idea to contact them directly by phone to check when this might be available.
Need more help?
Please email us at help@hotdoc.com.au