When you have completed your booking request to your preferred clinic, select your name on the internet browser page (which is shown in top right hand corner of page, "Hi, (First name Last name)").
Please see the screen shot below for the position of your name: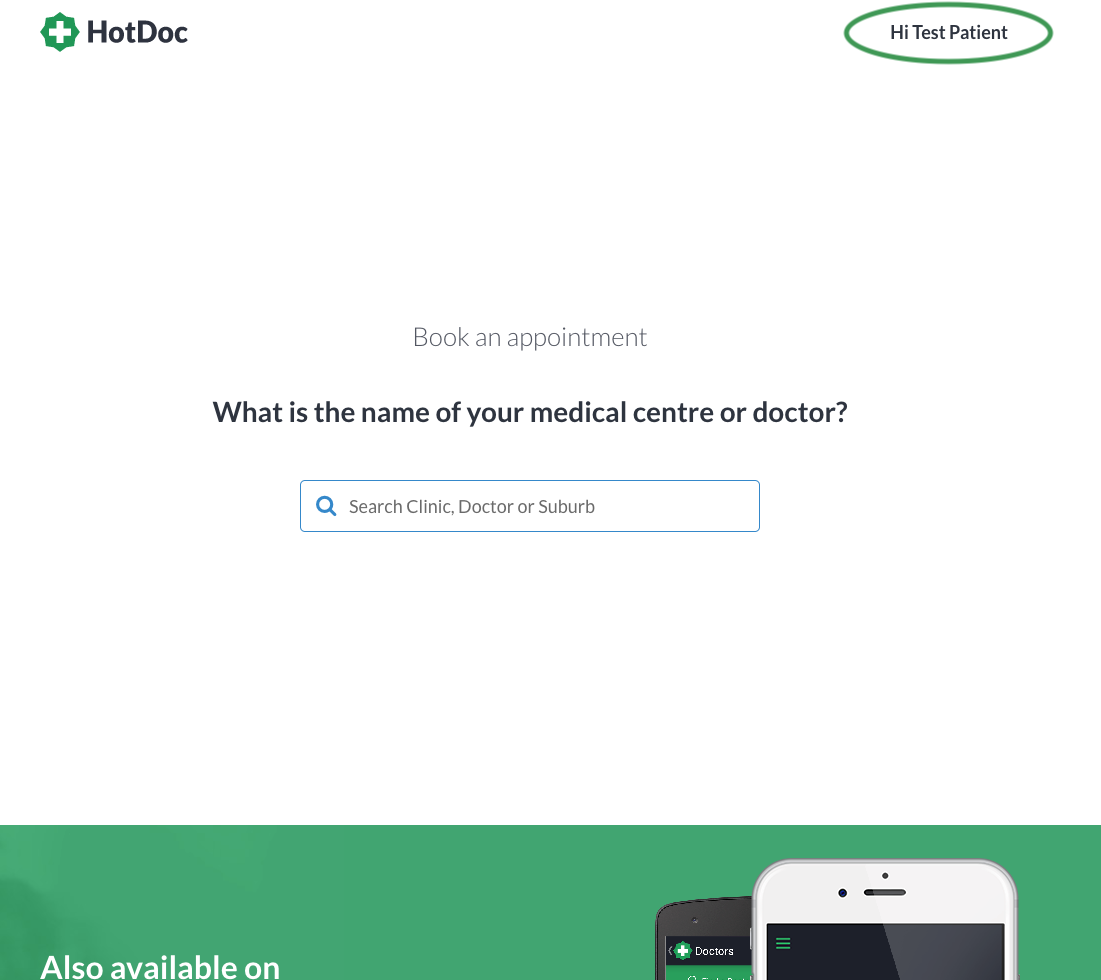 An additional screen will appear that is a smaller white rectangle with your Name, Email, "Edit Profile" and "Logout" as options at the top left hand side. 
Select "Logout" and you will be taken back to this link below so you can log back in and request another appointment, search for any further clinics or doctors, or simply close the Web Browser that you are using:
https://hotdoc.com.au/medical-centres/
Need more help?
Click the 'Help' Button or email us at help@hotdoc.com.au