NOTE: If you're not seeing the new Appointments tab, make sure you've updated your HotDoc app in the App Store or Google Play.
 

We've upgraded your Appointments tab with a new look and some helpful actions to get you ready for your appointment. Your appointments are sorted into Current which shows upcoming and ongoing appointments, and a History view.
You'll find quick actions to add to calendar, call your clinic, and a map link on each appointment.
Below your appointment details, you'll find any required registration forms and check-in information to get you ready for your appointment. The information for each appointment can be expanded or collapsed with a simple tap on the clinic name.
Here's an example of the new look, which you'll see when you next book an appointment: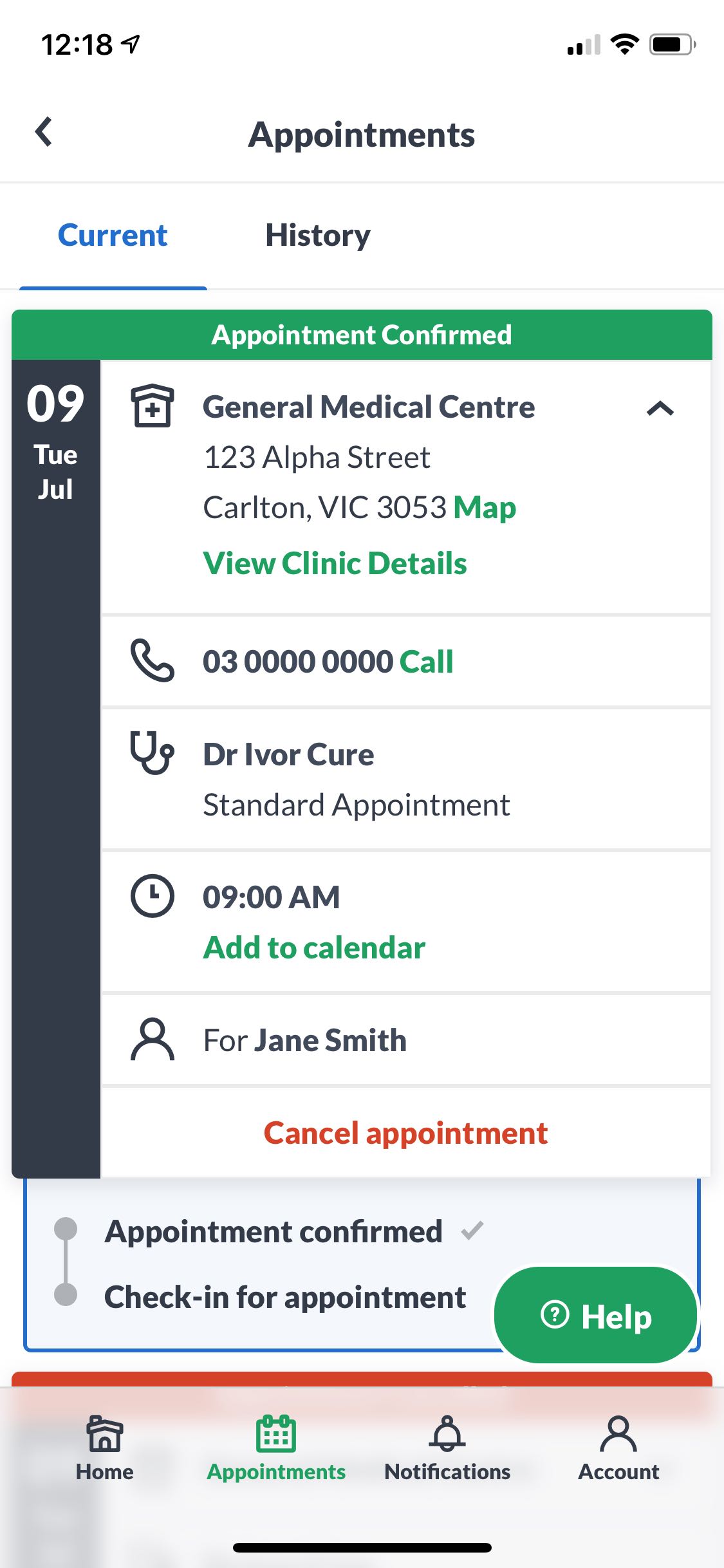 Need help?
Click the 'Help' Button or email us at help@hotdoc.com.au