Question
Why does my upcoming appointment say Appointment Modified?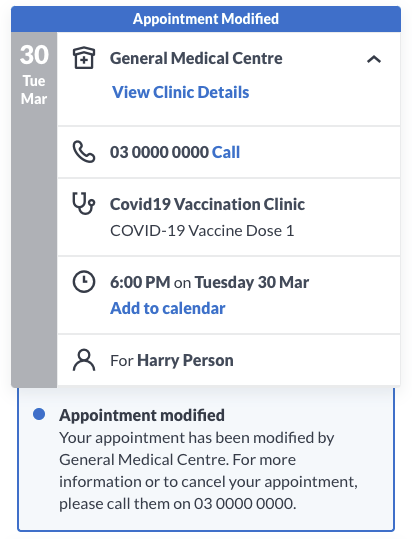 Solution
When an upcoming appointment changes from Confirmed to Modified, it means that HotDoc can see that the practice has made a change to your appointment.
As these changes are made from within the practice's own software, HotDoc cannot determine whether this appointment has been rescheduled or cancelled.

Please reach out to the practice directly via phone if you require more information about how your appointment has been modified.
Need more help?
If you're still experiencing issues from here, feel free to submit a request and we'll be in touch soon.