Upon making a HotDoc booking, you may find that your appointment has not been automatically confirmed. If this is the case, you may see the following screen at the end of your request.
Please read the guide below to see what you can do if your booking request is still pending.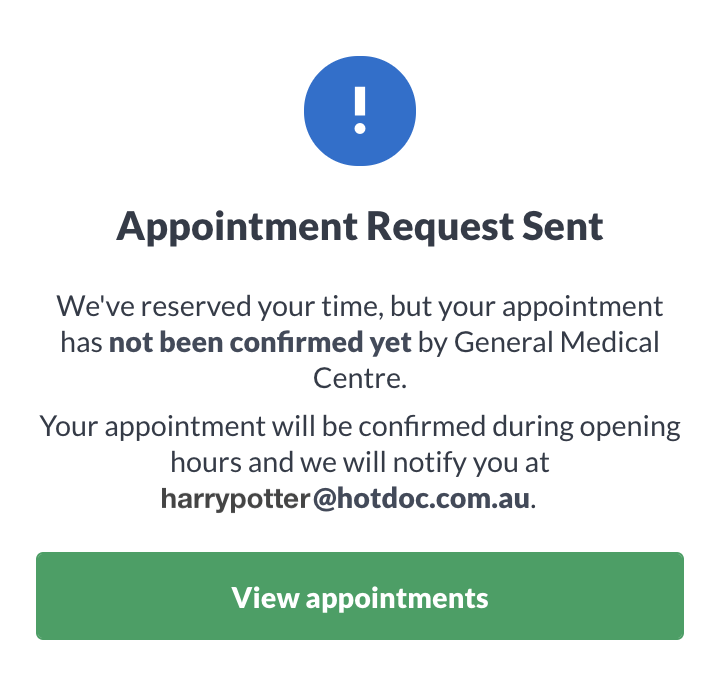 In this article
How do I check if my booking has been confirmed?
Once logged into your HotDoc account, go to the Appointments section. If your appointment is awaiting confirmation, it will look like this: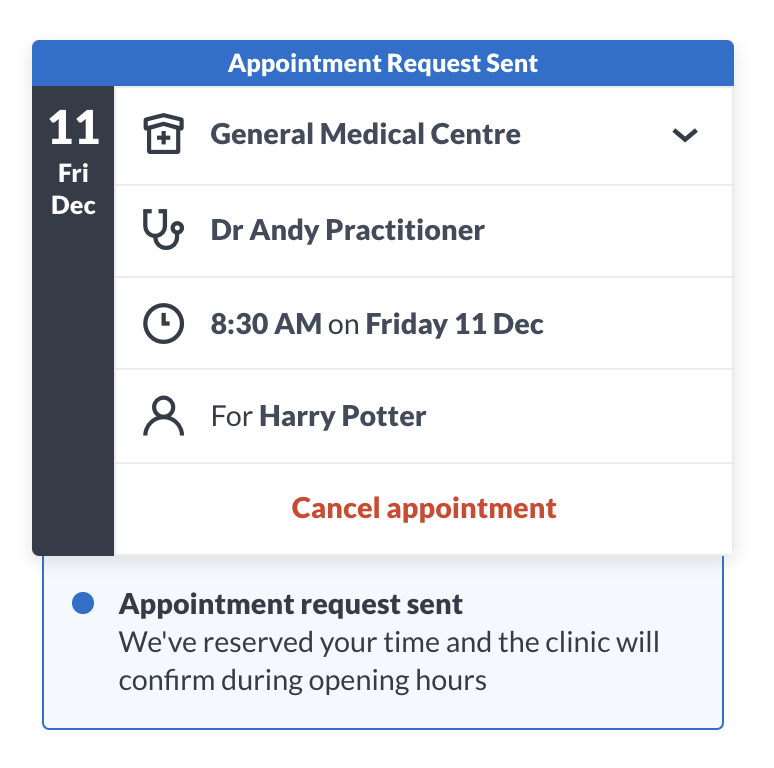 This may occur due to a short delay in confirming your appointment and upon refreshing your browser or app, you may find the booking is successfully showing as confirmed in the Appointments section.

This can also occur if you have provided some details that the clinic may need to check manually. Once the clinic have completed this, you should also see a confirmation of your booking if successful, in the Appointments section: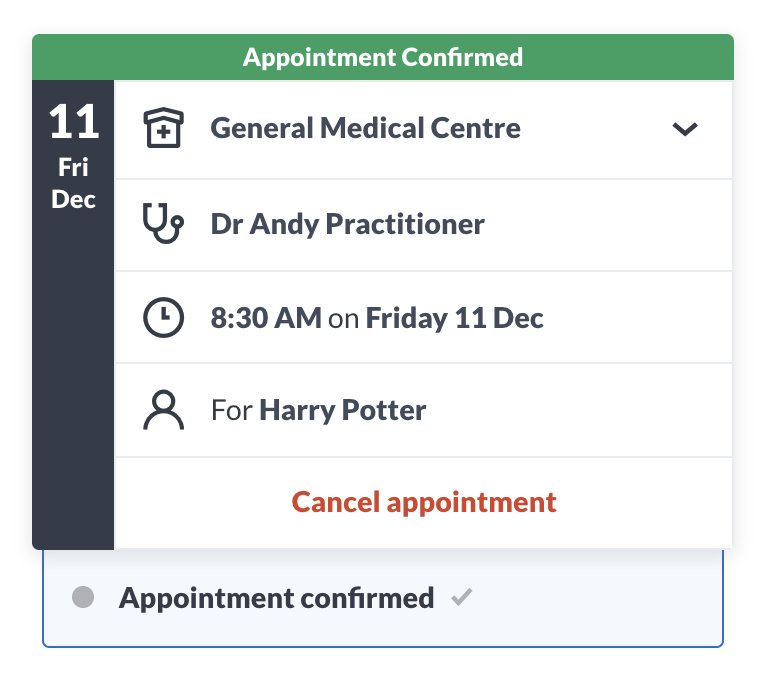 Confirmed appointments will also receive an email from HotDoc, with the subject line 'Appointment Confirmed' and will provide all the relevant appointment details.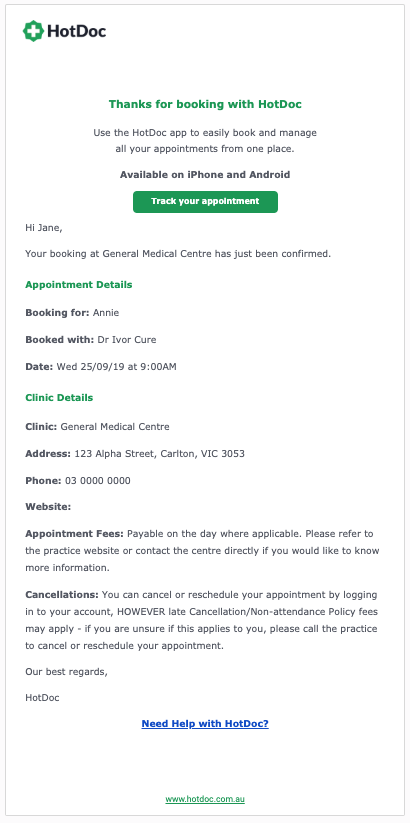 What do I do if my booking is pending but my appointment time is near?
If your online booking has not been confirmed, and it is nearing your appointment time, you may need to contact your clinic directly to ask them to manually check the appointment you've requested.

To contact your clinic, please phone their reception team to discuss your enquiry. Simply tap on the disclosure arrow next to the clinic name in the Appointments tab and tap Call: