HotDoc Recalls is a secure mobile service that helps your clinic notify you of a health message that may require booking a further appointment with your practitioner. The message is delivered via SMN (secure mobile notification) to the mobile number you've provided to your clinic.


What does the SMN look like?
A health message sent by your Clinic via HotDoc will be received by your device as a text message that looks similar to the one in the image below: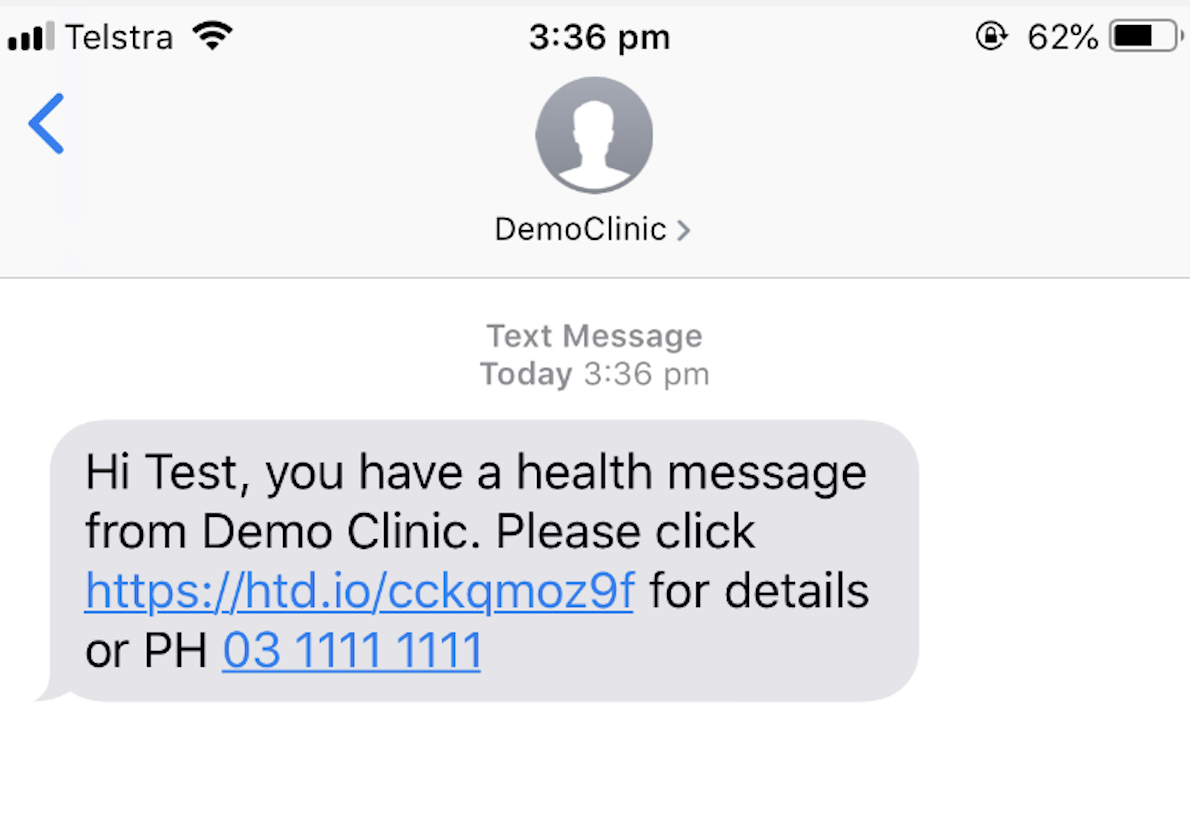 What happens when you click the link?
When you click on the link on a smart device, you will be taken to a secure verification page that looks like the one below. Please note, if you do not own a smart device, you are able to type the link into an internet browser on your computer to view the message.




Because the privacy of your health information is important, the link will take you to a page where you will be asked to input your surname and date of birth to ensure we are delivering the message to the right person.


Once you correctly enter your surname and DOB, your health message will be shown, along with any information about how to book an appointment with your clinic for your recall reason. In many cases, this may include the ability to book your appointment right there and then through HotDoc Online Bookings by clicking the Book Appointment

button: