HotDoc Recalls is a secure mobile service that helps your doctor notify you of the need to book appointments. SMS means delivery straight to your pocket, even if you move address.
What the SMS looks like: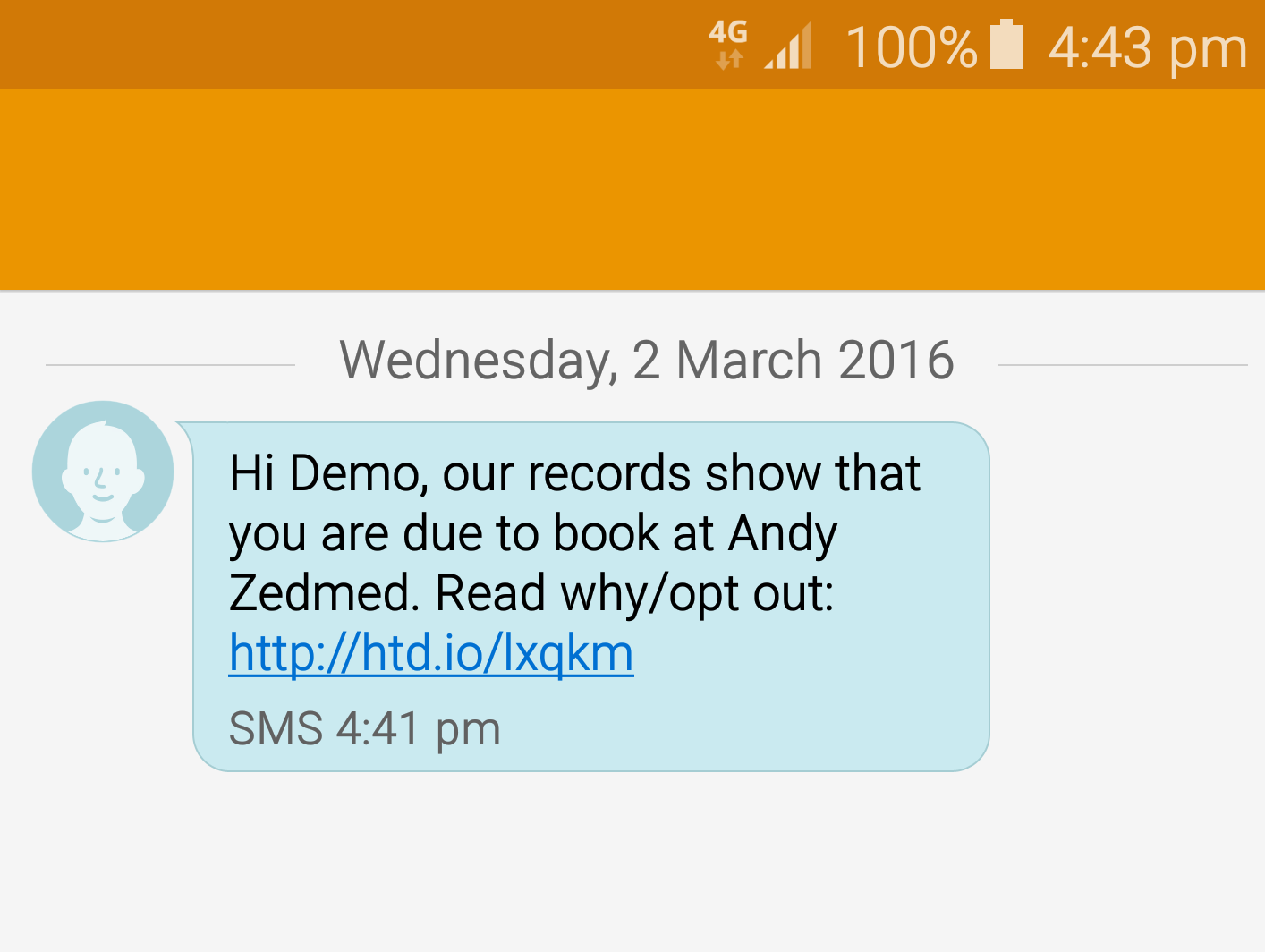 When you follow the link, you will be taken to a secure verification page.
The privacy of your health information is important, so to ensure we are delivering the message to the right person, along with your mobile number, your Surname and DOB create a 3 point identity check. 
Once you correctly enter your surname and DOB, the reason you are recalled will be revealed, along with any information about how to book. In many cases this will include the ability to book your appointment right there and then through HotDoc Online Bookings.
Need more help?
Click the 'Help' Button or email us at help@hotdoc.com.au