Question
I keep receiving the error "Sorry, it looks like something went wrong" when I try to log in to my account or create a booking. How can I fix this?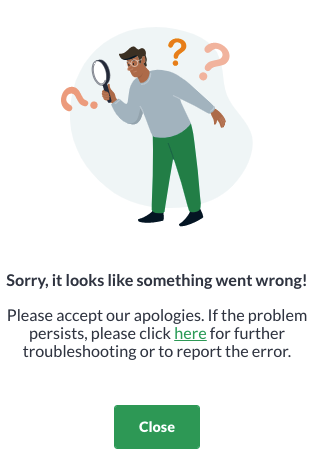 Solution
We're sorry to hear that you're having this issue! Luckily, there are a few steps outlined below that you can try if this error continues to persist.


To fix this issue:
Refresh the HotDoc app by force quitting on your device, or refreshing your HotDoc webpage.


Log in to your HotDoc account using Google Chrome.


Restart your mobile device or your computer.


Ensure you have an internet connection via Ethernet or WiFi.



Install any updates of the HotDoc app in the App Store or Google Play.


Uninstall and reinstall the HotDoc app.
Once you've tried the steps above, you should be able to login to your account successfully and create a booking at your preferred medical centre.
Need more help?
If you're still having issues from here, please submit a request and we'll be in touch soon.