You can now see both appointments booked via HotDoc and appointments that you have booked directly through your clinic in your HotDoc app. This includes appointments requested both over the phone and in person at reception.
This feature allows you to have a full view of your upcoming appointment schedule alongside your online bookings.
When will we show appointments?
We will show your clinic booked appointments as an upcoming appointment in the HotDoc app once you have:
A registered HotDoc account




Previously booked an online appointment through HotDoc and attended the clinic before. These appointments will show in your HotDoc app shortly after they've been created



Or if you are a new to HotDoc, follow the "View in App" link in the HotDoc appointment confirmation email or by following the hyperlink in your SMS appointment reminder
If you follow the View in App link the HotDoc email confirmation, it will either open the HotDoc app or direct you to download the app in your device's app store. If you would like to stop receiving appointment confirmation emails you can unsubscribe at any time by clicking the link at the bottom of the email.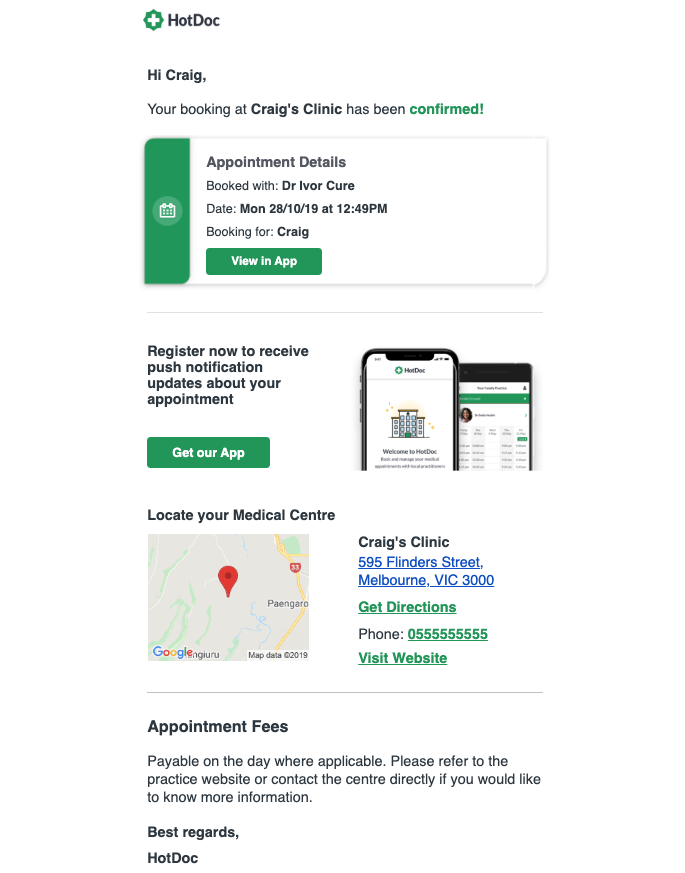 If you follow the link in the SMS appointment reminder, click the link to confirm your appointment. Once you have confirmed your appointment, click "View The App" and similarly, it will either open the HotDoc app or direct you to download the app in the App Store/Google Play Store.

If you have booked an appointment via HotDoc before, your appointment will include your appointment type and look something like this: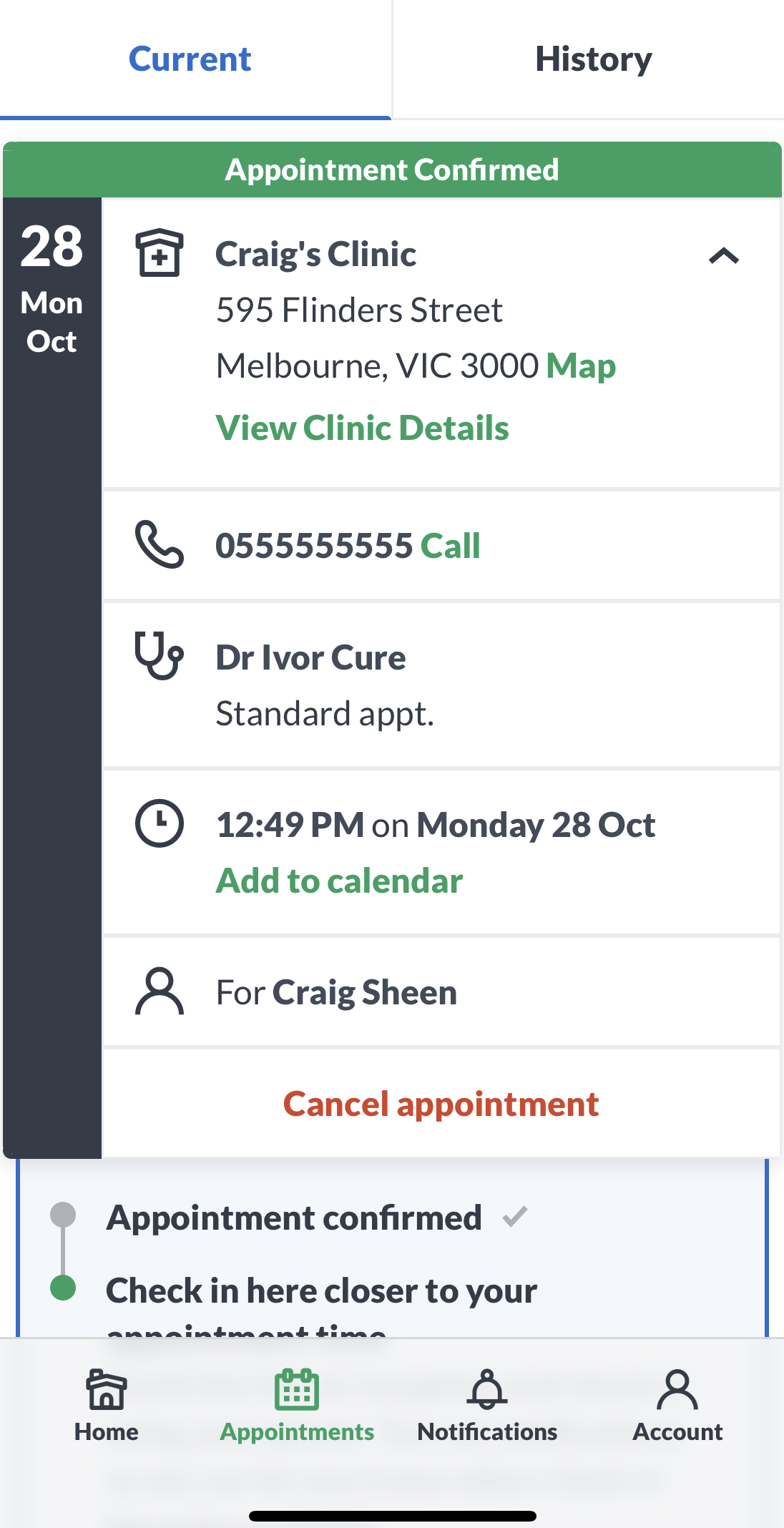 If you are new to HotDoc, for security and privacy reasons we'll keep the appointment details limited: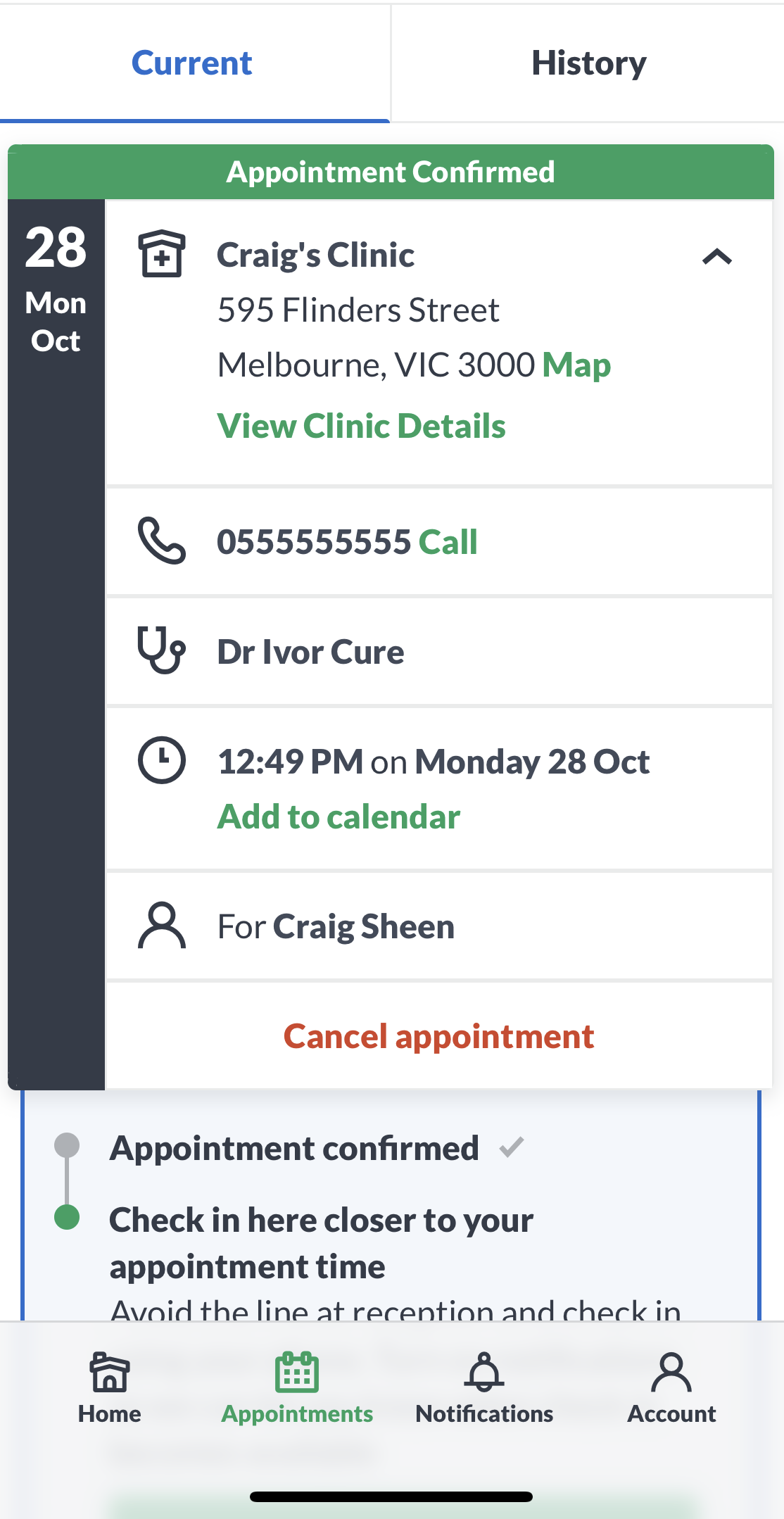 Cancelling appointments
At the moment, it is only possible to cancel appointments in your app if the appointments were booked via HotDoc. If you would like to cancel your appointments that you booked through the clinic you will have to contact your clinic reception directly via phone.
Need more help?
Click the 'Help' Button to get in touch!