Question
Why did I receive an email after I booked an appointment?
Solution
If you recently made an appointment with a clinic that uses HotDoc, you may have received an email that looks similar to the example below: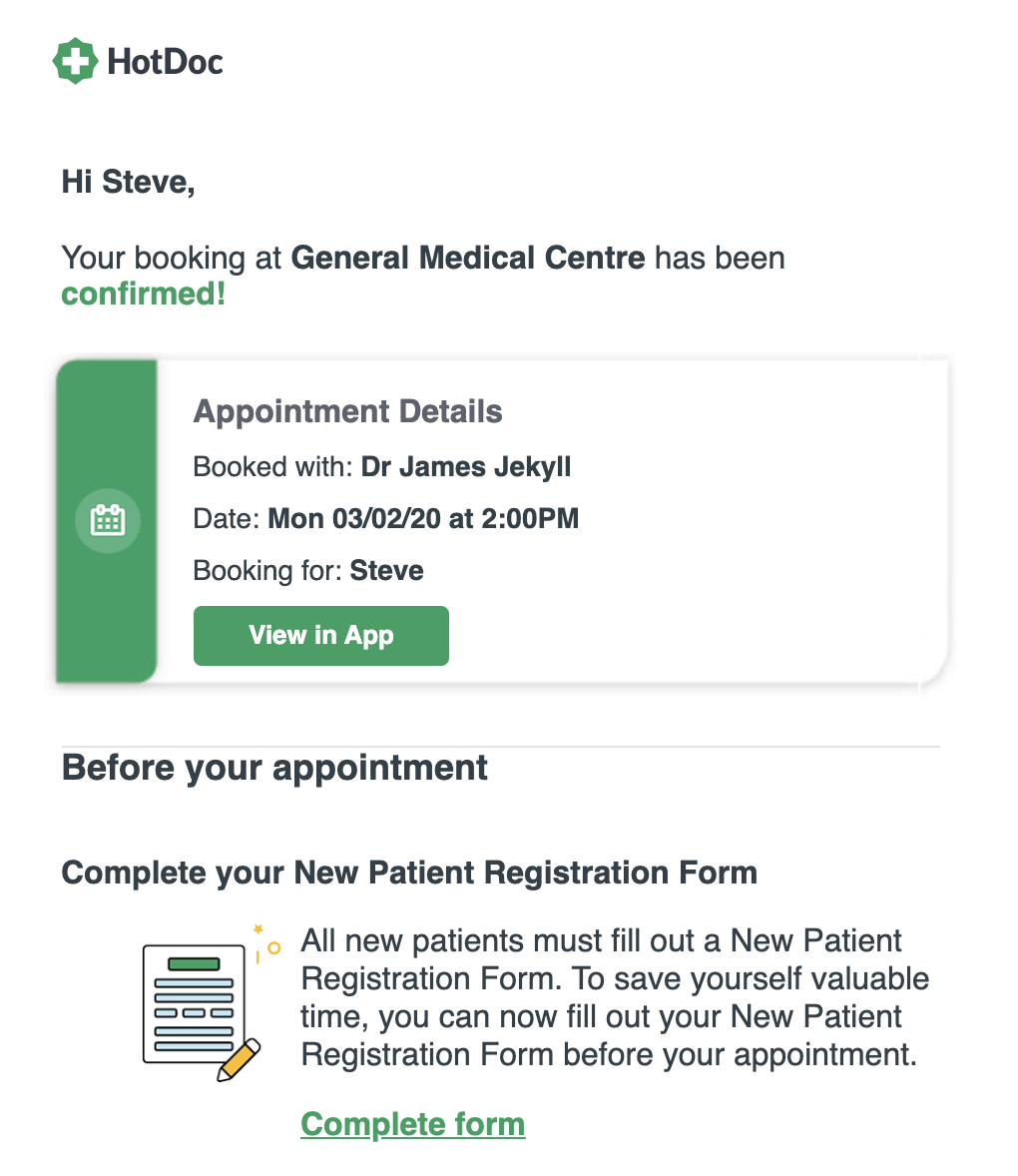 If you have received an email from HotDoc confirming an appointment made directly with your clinic, this has been sent to you on behalf of your clinic who uses our services.
These emails are automatically sent as a courtesy for any appointment at the clinic regardless of whether it was booked using HotDoc or directly at the clinic. The purpose of these emails are to:
Confirm your booking

Provide any additional information such as access to a digital New Patient Registration form
Can I opt out of receiving these emails?
If you would prefer not to receive these email, you can unsubscribe via the link at the bottom of the email, please see How to Opt out of HotDoc Communication for further information on this.